Around the Field March 7, 2018
07 March 2018 – editors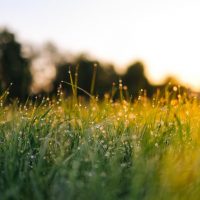 From around the field this week: The National Trust for Historic Preservation, the National Park Service, and the Institute of Museum and Library Services have all opened grant and fellowship applications due May 1; AASLH's webinar on Cultural Heritage & Climate Science is this Thursday, March 8; Jason Steinhauer is delivering a talk at the University of Michigan (open to the public) on "The Future of (Public) History" Friday, March 9; the annual Wellesley-Deerfield Symposium, this year on "Monumental Narratives: Revisiting New England's Public Memorials," is Saturday, March 10.
ANNOUNCEMENTS
AWARDS and FUNDING
CONFERENCES and CALLS
LEARNING OPPORTUNITIES
PUBLICATIONS
To submit an item to this regular listing, fill out the form at http://ncph.org/around-the-field-form/. Please make sure to include a URL where readers can find more information about your posting.