Around the Field October 11, 2017
11 October 2017 – editors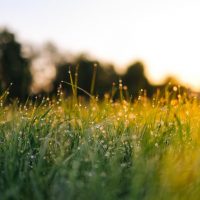 From around the field this week: Attend "Reclaiming our Ancestors: Community Conversations about Racial Justice and Public History" conference next weekend in Buffalo, New York; AASLH's Call for Proposals for their 2018 conference, "Truth or Consequences," is now open with a deadline of December 8; upcoming public lectures in Washington, DC next week include Olwen Purdue's talk about doing public history in Northern Ireland and SHFG's annual Hewlett Lecture; applications for the 2018 Rome Prize Fellowships supporting innovative and cross-disciplinary work in the arts and humanities are open through November 1; upcoming workshops in Florida and Mississippi from the Conservation Center for Art & Historic Artifacts.
ANNOUNCEMENTS
AWARDS and FUNDING
CONFERENCES and CALLS
LEARNING OPPORTUNITIES
PUBLICATIONS
To submit an item to this regular listing, fill out the form at http://ncph.org/around-the-field-form/. Please make sure to include a URL where readers can find more information about your posting.