Around the Field September 13, 2017
13 September 2017 – editors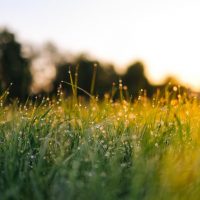 From around the field this week: the 2017 Smithsonian Food History Weekend is coming up next month in Washington, DC; the Obama Foundation Fellowship Program seeks civic engagement innovators and good humans for their inaugural class; three Fitch Foundation fellowship applications for historic preservation and related fields are due October 25; applications for a ten-day Winter School in Oral History in Bangalore, India are due at the end of September; the Mid-Atlantic Regional Center for the Humanities has upcoming workshops on historic wood window restoration and seeking funding for history organizations; Oxford University Press is releasing The Oxford Handbook of Public History.
ANNOUNCEMENTS
AWARDS and FUNDING
CONFERENCES and CALLS
LEARNING OPPORTUNITIES
PUBLICATIONS
To submit an item to this regular listing, fill out the form at http://ncph.org/around-the-field-form/. Please make sure to include a URL where readers can find more information about your posting.