Consultants' Corner TweetChat!
31 October 2012 – Adina Langer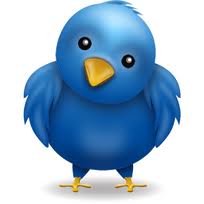 Next Monday, November 5, at 6:00 p.m. Eastern Standard Time, the NCPH Consultants Committee will debut a new monthly feature for the public history consulting community: a TweetChat. Our preliminary TweetChat will return to a topic that helped launch our presence on
[email protected]
back in the spring. In March and June, Melissa Mannon's 
posts
 about social media were widely read and appreciated.  We hope to continue the conversation via TweetChat, discussing such specifics as  favorite social media services, social media and marketing, blogging, and tracking followers.
To participate in this and future TweetChats, you will need to sign up for a Twitter account by going to 
www.twitter.com
. When it's time for the chat, go to 
http://tweetchat.com/
 and enter #phconchat as the chat hashtag. Jennifer Welborn (@JennWelborn) will serve as the chat moderator, and the Consultants' Corner editors, Morgen Young (@alderllc) and Adina Langer (@artiflection) will be there to keep things rolling along.
Let us know if you have any questions in advance of the chat, and we hope to see you there next Monday!
~ The Consultants' Corner Editorial Team (@NCPHconsultants)