Help wanted: Thoughts on the recent boom in academic public history jobs
17 September 2012 – Anne Parsons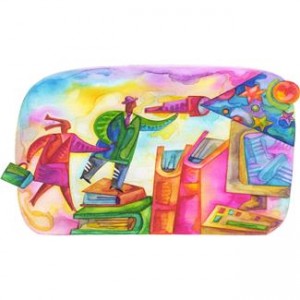 In recent years, the number of tenure track academic jobs in history has dropped to some of the lowest levels in 25 years. In response, Anthony Grafton, James Grossman and Jesse Lemisch have suggested that historians shift their attentions outside of the ivory tower, with Grafton and Grossman encouraging PhDs to get jobs in public history and Lemisch calling for historians to create new public history opportunities. Meanwhile, as they debated these issues, public history became a hot commodity in the academic job market. In 2008, the number of job announcements rose 27.9 percent and last year the number of postings rose significantly again.
Many public historians have talked about this sudden spurt of academic jobs in public history over coffee at conferences or excited tweets throughout the job season. In this post we wanted to bring this sudden job surge more publicly into discussions about the future of public history. What follows is by no means a scholarly survey of public academic history jobs. Rather, we write from the vantage point of advanced PhD candidates who closely watch every public history job posting that comes along the airwaves. Our observations about shifts in the field arise from that experience.
In 2011-2012, over twenty colleges and universities posted advertisements for tenure track jobs that required a background in public history or digital history. A number of others posted jobs for fellowships and visiting assistant professor positions with specializations in these fields. Posted at liberal arts, research and regional public schools, the announcements called for applicants who could teach public history, museum studies, and historic preservation, lead public history programs and/or direct community history projects. Digital history stood out as particularly popular, with postings calling for people with experience in website creation, online teaching and digital preservation. The jobs primarily came from colleges and universities in the South, Midwest and West, with far fewer appearing in the Northeast or Mid Atlantic. By hiring new faculty, many of these institutions sought to create new public history tracks and programs, while others sought to expand already existing programs. History departments across the country turned to public history education to weather the storm in higher education, reminiscent of the profession's crisis a few decades earlier.
In the 1970s, a glut of history PhDs and scarcity of jobs prompted historians to search for non-academic careers. This search for jobs greatly built and strengthened the field of public history, particularly in academia with the creation of dozens of public history programs through the 1990s. Today, at another moment of major change in the profession, last year's surge in academic public history jobs reflects a renewed interest at the college and university level. As history departments seek to make their programs more economically viable, they are again emphasizing usable skills, this time focusing on historic preservation, community building, non-profit development, and digital work.
The job markets in 2008 and last year point to challenges and opportunities for the public history profession. Public history programs face a shrinking job market for their undergraduate and graduate public history students. The creation of new jobs in public history makes this question of employing our public history students even more pressing. Given the rapid growth of these programs, we are concerned that we might struggle to place all of the new BA and MA graduates in public history jobs.
In addition, even though college and university departments are posting public history jobs, it is still unclear what the history profession's commitment to public history is. We are enthusiastic about the possibility of teaching public history to future students, but we know that the success of these programs lies in part with administrators' commitment to supporting these programs and fostering genuine spaces for civic dialogue in the communities in which these programs reside. We are imagining our work not only as training narrowly skilled preservationists and museum staff, but as an opportunity to reimagine academic public history training to more broadly prepare cultural and digital workers. We strongly believe that public history's commitment to civic engagement helps make the humanities more relevant in an increasingly corporatized educational environment. Training history undergraduate and graduate students in community-building, shared authority, and multimedia communications enriches and ethically frames the field, particularly in the digital humanities.
~ Lara Kelland and Anne Parsons
Lara is a PhD Candidate at the University of Illinois at Chicago (UIC), where she is working on a dissertation entitled "Clio's Foot Soldiers: Twentieth-Century U.S. Social Movements and the Uses of Collective Memory." Anne also studies at UIC, where she studies the history of confinement in America, public history and gender & women's studies.  She has researched LGBT history in Chicago for the exhibition "Out in Chicago."