Professional opportunities Jan. 26, 2016
07 February 2016 – editors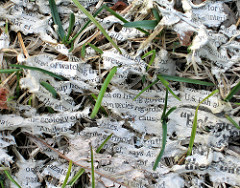 From around the field this week: "Heavy heritage" in Istanbul, awards for unsung supporters of archives, window restoration boot camp, and more!
CONFERENCES and CALLS
"Recording History: Memories, Monuments, and Manuscripts," 21st Annual History in the Making Graduate Conference – March 18-19, 2016, Montréal, Québec, Canada (DEADLINE: Feb. 5, 2016)
CIMUSET (ICOM International Committee for Museums and Collections of Science and Technology) 2016 Annual Conference – July 3-9, 2016, Milan, Italy (DEADLINE: Feb. 18, 2016)
"Teaching Nation?: Histories of Education and the Politics of Commemoration" – Oct. 27-30, 2016, Waterloo, Ontario, Canada (DEADLINE: March 15, 2016)
18th Annual Conference on Illinois History – Oct. 6-7, 2016, Springfield, Illinois, U.S. (DEADLINE: May 1, 2016)
"Islamic Heritage 2016," International Conference on Islamic Heritage Architecture and Art – May 17-19, 2016, Valencia, Spain
"Talking Heavy: Site Conservation, Documentation, and Presentation of Heavy Heritage in the Mediterranean Basin" – Sept. 29-30, 2016, Istanbul, Turkey
FUNDING and AWARDS
Public Humanities Fellowships from New York Council for the Humanities (DEADLINE: Feb. 12, 2016)
Society of American Archivists Spotlight Award recognizing the contributions of individuals who work for the good of the archives profession and of archival collections, and whose work would not typically receive public recognition (DEADLINE: Feb. 28, 2016)
The Charles Redd Center for Western Studies offers multiple awards for 2016 that are available for scholars conducting research related to Arizona, Colorado, Idaho, Montana, Nevada, New Mexico, Utah, or Wyoming. (DEADLINE: March 15)
LEARNING OPPORTUNITIES
To submit an item to this weekly listing, email us at historyatwork[at]ncph.org. Please make sure to include a URL where readers can find more information about your posting.