Project Showcase: Chicago Foreign Language Press Survey Online
30 January 2013 – editors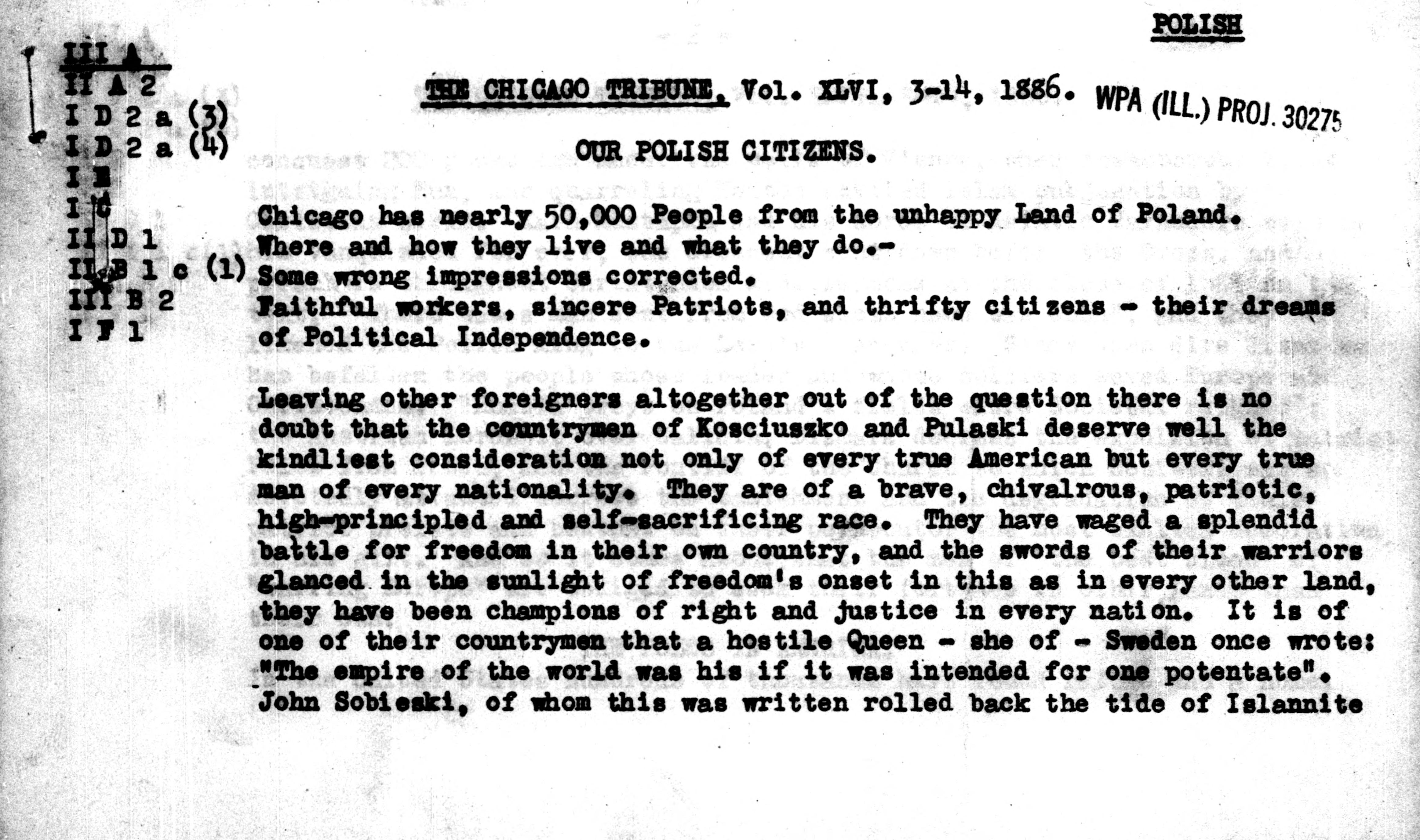 The Newberry Library's Dr. William M. Scholl Center for American History and Culture is pleased to announce the release of a new historical web resource, the Chicago Foreign Language Press Survey, a collection of translations of approximately 50,000 newspaper articles originally published in Chicago's ethnic press between the 1860s and the 1930s. The articles from 22 ethnic groups were originally translated during the 1930s as a project of the U.S. Federal Works Progress Administration (WPA).
The 1930s project intended to offer English-speaking researchers and students access to primary materials on ethnicity and urban life in one of America's great polyglot cities during a formative span of its history. In subsequent decades the Survey has been invaluable to scholars and students of Chicago history, and it has been used effectively in high school and college classrooms.
The new digital collection, made possible by a grant from the National Endowment for the Humanities, provides broader and better organized access than has been possible with paper and microfilm. The Survey translations have considerable value for teaching and research in immigration studies, urban and local history, modernist and comparative literary studies, the history of popular culture, and many other fields. They can reward browsing for curiosity as well as targeted research.
Please direct all inquiries to the Newberry's Dr. William M. Scholl Center for American History and Culture, [email protected]
~ Anne Flannery, Assistant Director of Digital Initiatives and Services, Newberry Library
Image:  WPA index card with typed translation of undated Chicago Tribune article on "Our Polish Citizens."