In search of public history's "threshold concepts"
20 February 2013 – Randy Bergstrom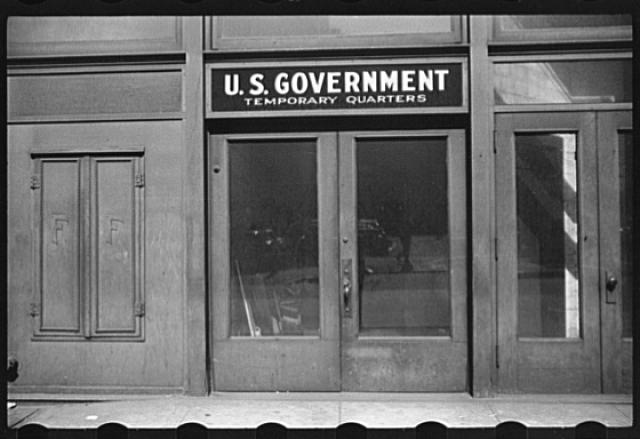 We are interested in applying a new theoretical approach to public history, and we need your help.
The theory is called "threshold concepts."  Jan Meyer and Ray Land (both education specialists) developed threshold concepts as a way of explaining how students grasp (or don't grasp) particular disciplines.  Their work is usefully explained here.  Each discipline, Meyer and Land explain, has a core set of ideas that one must master to become an expert practitioner.   These ideas are so fundamental that they become a habit of mind to those within the discipline, which often makes them difficult to explain to students and other outsiders.
A key element of threshold concepts is that they are "troublesome knowledge."  While completely familiar to those within a field, threshold concepts appear counter-intuitive to outsiders.   How many people can explain the concept of the limit in calculus, the idea of signification in cultural students, or the theory of imaginary numbers in a way that makes sense to a novice?  For historians, one common example of a troublesome threshold concept is the notion that there is no unitary account of the past.  Historians understand that history is full a competing narratives that differ, in part, because of the different life experiences and perspectives of historians themselves.   That's troublesome for many students or the public as a whole, who are more comfortable with textbook approach to history.
Because threshold concepts are so troublesome, mastering them involves differing degrees of understanding.  The metaphor of the threshold is powerful here; threshold concepts are a portal or pathway that students move back and forth across in complex ways.  Threshold concepts explain why students can get so much right, but completely miss the boat the next moment. Understanding and mastery often takes time and repeated exposure.   This makes sense.  Threshold concepts, after all, are not pieces of knowledge, but rather fundamental ways of thinking.  That's why threshold concepts (once fully mastered) are transformative and irreversible.  Once somebody fully understands that history is consists of competing narratives, for example, movies such as "Gone with the Wind," "Glory," and "Lincoln" are not just entertainment, but arguments about the meaning of the Civil War.  That's a particular interpretive lens that historians can't leave behind.
Our fundamental question is simple: what are the threshold concepts of public history?  And here is where we need your help.  As disciplinary ways of thinking, threshold concepts are embedded with communities of scholars and professionals.  And threshold concepts themselves, it turns out, are sometimes contested as well.  Economists, for example, believe that the concept of comparative advantage is a threshold concept of their discipline, but they often have subtly different interpretations of what it means.   Given their basis in communities—and in their sometimes contested nature—threshold concepts cannot be adequately defined by a practitioner or two.  We would like to invite all members of the public history community—either here in the comments or in emails to us—to give your definition of public history's threshold concepts.    We'll summarize the results (and give our two cents) at the next meeting in Ottawa and in subsequent posts.  A number of questions and issues occurred to us that might be helpful in stimulating thinking and debate:
Are the threshold concepts of public history different than the ones of academic historians?
Do the various subfields of public history each have their own threshold concepts that interact in useful ways?
Should museums and other public history sites stress threshold concepts—general ways of thinking about the past—or particular types of knowledge about the past?
We think this exercise in locating the essential, troubling, and transformative ideas embedded in public history will us better define the discipline.  And we think that public historians are naturals for the community-based approach to scholarship this project seeks to promote.  The field's recognition of publics' participatory engagements with the past, and interest in understanding and promoting those engagements, should make public historians particularly valuable contributors to the exploration of threshold concepts.  We very much look forward to your responses and reactions.
~ Randy Bergstrom is editor of The Public Historian journal and Associate Professor in the Department of History at the University of California at Santa Barbara.  He can be reached at [email protected].  John Majewski is Associate Dean of Humanities and Fine Arts and a Professor in the Department of History at UCSB.  He can be reached at [email protected].  Click here for a previous article on threshold concepts in writing and history co-authored by John Majewski.
Image:  "Doorway, Cincinnati, Ohio" photographed by John Vachon, 1939, for the U.S. Farm Security Administration/Office of War Information.  Source:  Library of Congress Prints and Photographs Division