Unpaid internships: A foot in the door or a step backward?
19 August 2013 – editors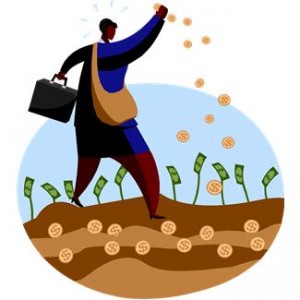 A recent [email protected] post by Matthew Exline prompted a lively discussion of the challenges of getting a foot in the door as a new public history professional.  One topic that appeared several times in the many comments was the unpaid internship, and the opinions on it were divergent enough that we thought it was worth following up on them.   So we asked a number of practicing public historians from various areas of the field to share their thoughts on pursuing unpaid internships or volunteer opportunities as part of public historians' professional training.
There's no clear consensus, as you'll see, but we hope this roundtable post will further clarify some of the issues and questions. For the record, the National Council on Public History's "best practices" document on internships states the following: "Recognizing the value of public history work and the skills possessed by students, every effort should be made to see that interns receive compensation for their work commensurate with the qualifications required for a position." And those interested in a pressing issue that appears all around the professional world, not just in public history, can find plenty of recent writing on the subject. For example, on the "pro-internship" side, there's Lauren Berger's All Work, No Pay: Finding an Internship, Building Your Resume, Making Connections, and Gaining Job Experience, while on the more critical side is Ross Perlin's Intern Nation: How to Earn Nothing and Learn Little in the Brave New Economy, both published in 2012. (A New York Times article by Perlin earlier this summer notes the recent spate of lawsuits by interns against companies that allegedly didn't deliver on the promised educational opportunities.)
Jane Becker, History Department, University of Massachusetts Boston:  While the job market for public history is especially tough now, the truth is that it has never been robust, and multiple generations of aspiring "public historians" have faced the familiar dilemma—to work for free as an investment in your professional future, or not work at all. In addition, historically, gender politics in public history fields and venues has played an important role in the development of the professions and we cannot ignore the connections of this history to persistent inequalities.
Nevertheless, pursuing unpaid internships and volunteer positions may be a promising means of gaining crucial experience that can advance graduate students and emerging professionals into the public history fields. My remarks here refer to internships outside of those required by most public history graduate programs. In general, I am against the practice of indentured servitude, but creating unpaid positions that serve individual goals and needs can be an effective and even necessary step in gaining professional experience and credentials necessary to gain a paying job.
There can be a very thin line between working for free, and working almost for free. While a very modest payment for services can seem to eliminate the danger of exploiting the worker who has a primary goal of gaining experience, we need to acknowledge that sometimes the wage or honorarium is really so meager that the exploitation is very real.
In either situation—working for free or working for pennies—it is important for you to create an opportunity that meets your own professional goals. For internships, this means that it offers you training as well as supervised practice and experience. Before investing your time as a intern, make sure that you will have regular access to and supervision by a professional who can offer you training and feedback, which requires a significant commitment from your mentor.  Volunteer work that is not tied to training should still provide you with opportunities to fulfill your own goals. Projects that help you build your portfolio of skills or contribute to scholarship can indeed be an investment, and provide you with valuable additions to your resume as well as visibility among colleagues.
Deborah Morse-Kahn, Regional Research Associates, LLC:  The phrase ' Catch-22' comes up constantly in discussions on whether an unpaid internship during or after professional education is worth the time and effort.
From my own experience the answer is yes…and no.
I did both my graduate internships during the course of my masters program in American Studies: one in museology, the second in archives. These were carefully chosen: the Immigration History Research Center at the University of Minnesota, and the Minnesota Historical Society, both offering first-class mentors and skilled colleagues to oversee my work to proper standards.
I had a student loan in my pocket for support and knew that, without experience in Public History–which subsumes history, historiography, sociology, geography, archaeology, museology, and archives–I would not have a chance in the very tough hiring times of the early 1990s. Understanding this helps to see that, while the agency offering the internship got unpaid labor, I got solid experience and became known to the CRM community.
The internship in archives continued into a paid half-time position. The job was to be my stepping stone to full-time work at MHS but fate intervened with the first round of federal funding retrenchments. But because of the breadth of my exposure to museum life, display development, artifact management, archival management, and historical research methodologies, I persuaded a first-class local historical society to hire me as their first paid historian-archivist…and I have never looked back. That was 20 years ago.
So my advice is yes–invest in yourself with an unpaid internship–two unalike is better–until you have the skills in hand to expect fair compensation for your work.
And no–don't wait until after you are out of your professional program: you will be competing against many well-trained folks with the same degree who have already done their unpaid stints.
Patrick O'Bannon, Gray & Pape, Inc.:  From my perspective, unpaid interns are merely volunteers in fancy dress.  Many institutions and organizations have a legitimate need for volunteers, and volunteering offers young historians valuable experience, but to camouflage volunteerism under the fancy rubric of an internship does, in my view, a disservice to the institution, the individual, and the profession.
Students who accept unpaid internships learn that their work has little value. The institution and organizations that "hire" unpaid interns learn that they can get historical services for free. The  profession learns that the value of our skills and experience can always be undercut, and so develops a tendency to under estimate our market value. I routinely encounter other professionals–biologists, hydrologists, ecologists, and others–who are shocked, and a bit amused, at the bargain basement rates charged by historians.
If you're an organization that needs free help, ask for volunteers. If you need professional services, even those of a newly minted professional, expect to pay a reasonable price for those services.
Trevor Owens, George Mason University and the U.S. Library of Congress:  Everybody needs a portfolio of work to be able to land a job. In this respect, it is a good idea to think about how you are going to go about building that portfolio of work. Ideally, you can do this in a mixture of coursework, in small hourly pay jobs for cultural heritage organizations, or paid internships and fellowships. If you can't make that happen, it's worth considering working on some unpaid projects for the kinds of organizations you want to work for. I would stress that what you want here is not hours of experience but clear work products for your portfolio of work. So you want things that you can include on your personal website and that you can bring with you as examples of exactly the kind of work you want to be doing.
One creative option that I would love to see folks trying to break into public history taking is approaching an organization with an idea for a project and then using a platform like Kickstarter to fund your own fellowship. For example, take a look at the various ways students from the Interactive Telecommunications Program at NYU or at Pratt have basically written their own ticket to fund projects they designed. This would be a way to simultaneously work on a compelling project, get paid and show any future employer that you know how to generate funds to support a project or initiative.