What employers seek in public history graduates (Part 2): Professional development ideas for public historians: An online discussion in preparation for NCPH 2013
28 January 2013 – Scott Stroh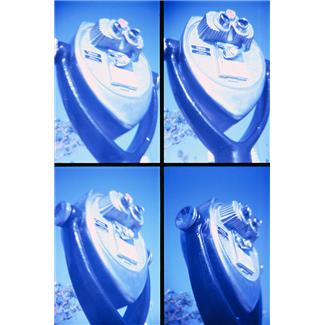 This is the second post in a series to discuss the genesis of the idea for the "What Employers Seek in Public History Graduates" session at the 2013 National Council on Public History meeting in Ottawa. Session panelists will continue share their thoughts on the topic in entries in the coming weeks.
—
I believe a cultural organization's greatest value rests with its ability to change the world, and that cultural organizations must seek to provide experiences that:
Inspire, challenge, and question;
Nurture, inform, and educate;
Offer dialogue, discourse, and debate;
Provide opportunities for reflection and action; and,
Offer enrichment through authentic interaction with people, place, and heritage.
Building on these values, I believe that professional development experiences must transcend disciplines, careers, and subject matter. The focus must move beyond collections, programs, and exhibits.  We can and should nurture a commitment to these things, but with a re-purposed fundamental intent; to use these skills as a vehicle for a larger purpose.
This larger purpose is personal, societal, and organizational advancement within the context of historical understanding, an awareness of place, and a relationship with humanity. Instead of focusing on career specializations or subject matter expertise, professional development, especially beyond academia, must focus on the development of people — of civic minded citizens — able to lead, inspire and engage community based on an appreciation, knowledge and love of history. In practice, this approach develops skills necessary to do great history, but also those important for an informed democratic society and modern workforce.
So, here are some ideas to help make this happen in eight easy steps:
Take a course in public speaking and seek opportunities to speak about something you love before a group of people. Make sure some of these experiences are with strangers, and do so in a variety of settings.  Professional conferences offer great opportunities for this, but also seek opportunities outside the safety of this peer-to-peer environment. Our work is fundamentally about people. If we can't communicate effectively, facilitate discussion, and share our passion compellingly, engagement will not happen.
Become involved with a civic or community organization (I belong to Rotary), participate, and volunteer to lead a committee.  Become inspired by service to a constituency beyond museums, work and collaborate with new and diverse groups of people, and give yourself the opportunity to lead. Even if you have no desire to serve as a CEO, develop your leadership skills.
Be relentlessly positive, wear your passion publically, and model energy and attitude.  Even if it doesn't come naturally, always—and I mean always—smile, greet people by name, and say thank you. These three simple attributes make a huge difference. Purposefully and do this.
Take action on your passion and implement an innovative and entrepreneurial history-based initiative addressing a specific community need. Lead this effort within your organization, or find a way outside of the workplace to achieve this goal.  Once I implemented an Innovation Challenge and offered $1,000 to an individual or group to do what is described above.  The response and impact were amazing, but even if this formal structure does not exist, seek a way to make this effort.
Embrace the Power of Possibility.  Don't think outside the box; think in, around, and about every box your encounter. Seek inspiration everywhere and carry a notepad or smart phone so you can write down everything and every situation in which you are inspired, impressed, or from which you learn something.  I have a binder and it is filled with napkins, scraps of paper, product labels and other documents on which are recorded or provide an example of everything that I think may someday come in handy.  I refer to it regularly, and by capturing these thoughts I am disciplining myself to continually and consistently look for and embrace the power of every possibility. Try it, it works.
Raise money for a cause, outside your organization, that is important to you.  For many years I participated in the Leukemia and Lymphoma Society's Team in Training Program. This experience was rewarding beyond expression, but in terms of professional development, this experience honed my skills and increased my comfort level with asking for money.  Our work is defined by an un-breakable link between mission and money, and we all, no matter our job, have a role to play in development. Sharpen these skills and get this experience.
Find and really connect with a mentor or a related support group. The American Association for State and Local History and American Alliance for Museums offer mentor programs.  I participate in an Executive Director Round-Table facilitated by John and Anita Durel of Durel Consulting, and it is my greatest source of inspiration, thoughtful evaluation, and support. Find something similar.
Write down and regularly evaluate your intentions, goals, and priorities, professionally and personally, on an annual basis. Be intentional in the pursuit of your dreams.
When hiring, I seek passion, positivity, and energy. I expect a service orientation, and a smile.  I crave individuals who are curious and want to learn, but more importantly, those who take action on these intentions. I seek people who have confidence, courage, and faith, and who are willing to take risks. I look for leaders who are comfortable taking initiative, but who also understand the value of collaboration.  I try to find communicators who are skilled listeners first, and can also share their passion and inspiration in ways that motivate, comfort, educate, and excite.
Academia offers many essential skills, and I loved my time as a graduate student at Middle Tennessee State University.  Professional development, however, is a life-long commitment. Just as we try to stay relevant and current as organizations, we must do so for ourselves as citizens and professionals. Each of the activities above helped me, and although they may exist in academia, in my case, they all occurred once removed from campus. They also occurred over a period of years, right up to the present, and my journey is not over.  Best of luck on your journey, and enjoy the ride!
~ Scott Stroh is Executive Director at the Milwaukee County Historical Society, where he leads operations, experience facilitation, and development at five historic sites located throughout Milwaukee County.  Previously Stroh has served as Director of Historical Resources and State Historic Preservation Officer for the State of Florida, Executive Director of the Roanoke Island Commission, and as Curator at both Historic Spanish Point and the Anacortes Museum. He is a graduate of the Seminar for Historical Administration, and serves on the Board of the American Association for State and Local History.