What employers seek in public history graduates (Part 3): Skill sets beyond collections management
18 February 2013 – William Bomar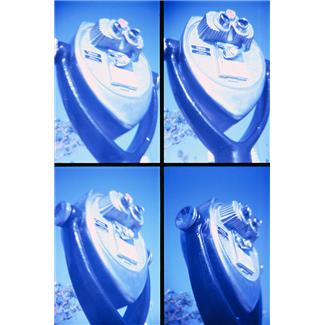 This is the third post in a series to discuss the genesis of the idea for the "What Employers Seek in Public History Graduates" session at the 2013 National Council on Public History meeting in Ottawa. Session panelists will continue to share their thoughts on the topic in entries in the coming weeks.
—
Before the rapid proliferation of museum studies and public history programs began in the 1960s and 1970s, almost all museum professionals held degrees in traditional academic disciplines related to the content areas of their museums. People who worked in historic sites and history museums usually had degrees in history. Typically, museum-specific skills and knowledge in areas such as collections care, exhibit development, and interpretation were learned "on-the-job." In today's economic climate,  fewer museums and heritage sites can afford to hire entry-level professionals who must be trained on-the-job to do the work of public history. Of course, it is still important to be well-educated in history, but today's employers seek more.
I recently completed a national study for my doctoral dissertation on this very topic. I surveyed 38 leading practitioners from lists of board members of the American Association for State and Local History and the American Alliance of Museums from the last ten years.  The very detailed survey took 65 competencies with definitions, divided into five major areas, and asked museum leaders to rate the level of mastery of each item that they believe is needed for entry-level museum professionals.Even before I undertook my survey, I suspected that job seekers required both advanced education and professional experience to compete in the public history job market. People continue to enter the museum and public history fields in a variety of ways. I fell in love with the museum as an educational venue when I got a work-study job in the campus museum at Georgia Southern University as an undergraduate, giving tours to hundreds of schoolchildren and assisting with several exhibitions. I double majored in history and anthropology and decided to stay for a master's in social science education. Unlike my classmates in education courses who were schoolteachers, I was there because I knew education was an important part of museum work and because I could  continue working at the campus museum as a graduate assistant.
When I graduated I was able to get an entry-level job in Savannah developing educational programs at two historic sites. After one year I decided to quit my job to return to graduate school and get a master's in museum studies at the University of Nebraska where I worked in the Nebraska State Historical Society. After graduation, my combination of education and experience helped me get hired. This lesson is probably even more essential for those seeking entry-level positions today than it was 20 years ago. Indeed, my study participants confirmed my suspicions. They repeatedly emphasized the need for job seekers to come with experience.  It seems clear, then, that students interested in museum work should choose a public history or museum studies program that includes opportunities for gaining experience through student employment, internships and in course activities across the curriculum.
The next logical question is this:  what skills should you try to develop through that experience and education?
My study found that for entry-level museum and heritage site professionals, museum leaders value skills and knowledge related to administration (financial management, information technology, project management, vision) and the public dimension of museums (museums and society, community museology, roles and functions of museums, community relations, public programming communications, exhibitions, program development) over skills and knowledge related to collections management and care. The two highest rated competencies were interpersonal relationships and professionalism. The 20 competencies most valued included none of the 18 collections management and care competencies.
To summarize, our nation's museum leaders feel that we need public history and museum professionals with leadership ability who can utilize technology, work well in groups, communicate effectively, and engage the community. I am not at all suggesting that you should not develop skills related to collections. Every single competency rated by museum leaders in this study, including the collections management items, had a score indicating at least a basic level of knowledge or ability is expected. The point is that even if you plan to go into collections work, you should gain experience and training that develop your skills in these other areas, especially communications and leadership.
We have all heard discouraging stories of entry-level positions in museums and heritage organizations that have several hundred qualified applications. Rather than being overly discouraged by stories of the difficulty of landing a job in public history, students should recognize the challenge and respond by strategically developing their skills. Work on real-world projects, either through coursework, internships, and student employment that not only serve to develop these skills, but result in a tangible product that can become part of your portfolio. For team projects, volunteer to take on a leadership role. Most states have humanities councils with fairly simple grant programs. Consider working with a heritage site to write a small grant proposal for your project. Employers will be especially impressed if you found funding and developed and managed a budget. Imagine going into an interview and taking out a smartphone to show an app that you developed for a historic house museum, a teacher's field trip guide that you developed, or photos of an exhibit that you organized. Be prepared to give examples of how you led others on these projects and explain how your project impacted the community.
~ William Bomar has been the Director of the University of Alabama's Moundville Archaeological Park for 14 years. He has taught an annual course in museum administration at UA for five years. He has previously worked as the manager of a historic mansion at the Atlanta History Center and in the education offices of the Nebraska State Historical Society in Lincoln and the Coastal Heritage Society in Savannah, Georgia. He is active in the American Association for State and Local History and the Southeastern Museums Conference. He holds a PhD in higher education administration from the University of Alabama.