What employers seek in public history graduates (Part 4): An online discussion in preparation for NCPH 2013
11 March 2013 – Alexandra Mosquin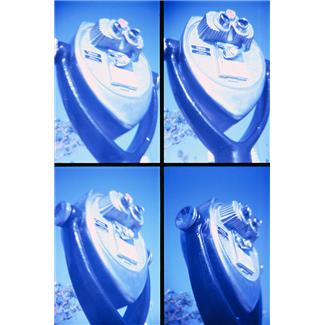 As a public historian and manager of historical research at Parks Canada for the past 12 years, I have sat on many hiring committees to hire historians, policy analysts, program officers and university students for a range of heritage and history projects based in our national office in Gatineau, Quebec.  The hiring process for the Government of Canada is highly structured with interview grids, quantitative scoring and little opportunity for those of us on hiring committees to engage in exploratory discussions when candidates have made intriguing statements.  In this context, we take special care to design our hiring process so that written exams, interviews, and reference checks support us in identifying the most outstanding candidates who can have productive careers at Parks Canada.
It is tempting to believe that a combination of education and experience is enough to turn one into a good public historian, and make one desirable to hire. However, my years of reading and listening to candidates suggests it takes so much more than that.  In addition to having a formal education in history (our working level is the M.A. in history) and experience relevant to the position to which you are applying (contracts, conference-organizing, teaching, volunteer work, etc.) there are a number of personal and professional qualities that can make or break a candidacy.  I am going to use my space here to talk about these qualities and encourage any future public historians who are in a hiring process to reflect on their self-presentation and their beliefs about the value of public history before they open the door and sit down in front of a hiring committee.
In these days of limited financial resources for all governments, getting the green light to hire new employees, especially new historians, is fantastic news for us. It represents a real opportunity to build a team.  Because of the collaborative nature of many of our projects, strong evidence of collegiality is a critical trait.  By collegiality, I mean the ability to belong, in a social sense, and the ability to maintain an ongoing positive and generous attitude with others and readily collaborate when called upon by peers or managers.  Sometimes factions develop in university departments, but they may not impact ongoing historical research. In public history factions can completely undermine teamwork.  The opposite extreme of factionalism is a kind of extreme individualism in which people are only interested in their own projects and can't easily deal with the work and dynamics of teams.  Either way, developing the ability to be a good, long-term "colleague" and not just a co-worker in the next office is really important.
A second quality I highly appreciate is a communication style that equally values listening and talking.  In a recent interview, a candidate listened to each of our question and paused for a long silence before she gave a thoughtful and carefully ordered answer.  During the first silence I worried that she had not understood the question. However, when she delivered her answer I realized I was wrong. She had listened carefully and thought before speaking.  She won the competition.  This two-way communications skill is especially beneficial when we as public historians are required to engage members of the public. We must sincerely listen and respond to their questions.
And finally, something that I greatly admire in the public historians I hire is their idealism and belief in the importance of good, critical, public history.  In a face-to-face interview, I often ask an icebreaker question such as "Why are you interested in a career as a public historian?" Candidates who give a thoughtful, personal answer–their own manifesto on why public history matters, and their commitment to critically researching and interpreting the past–can really get my attention.  This commitment to critical thinking about the past is also typically present in any publications or written work we review and I am reading for it.
So, going beyond education and experience, collegiality, thoughtfulness, and a philosophical commitment to the field of public history all appeal to me when I am sitting on a hiring committee. I am not only thinking about the job at hand. I am thinking about the future and the many years of service someone new might bring to Parks Canada and our work presenting the human history of Canada's national historic sites and national parks.
~ Alexandra Mosquin, Manager, Historical Research, Parks Canada