WordPress as a Public History Platform: An online discussion in preparation for NCPH 2013
09 April 2013 – Clarissa Ceglio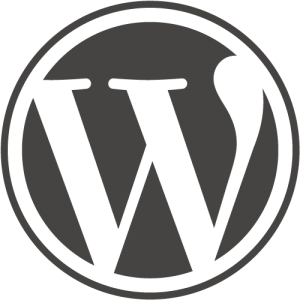 Does your public history project or course use WordPress software?  If so, you are one of a growing number in the profession, and in academia more broadly, who use the open source WordPress software as a tool for publishing digital projects. You can count the National Council on Public History in that group: [email protected], a self-described multi-authored, multi-interest blog, uses WordPress to push beyond the original concept of a personal web log in ways that we increasingly take for granted in the fluid space of online communications.
Though WordPress was first developed as a personal blogging tool, it has evolved to become the most popular all-purpose publishing platform on the web today. WordPress's growth in academia––as more broadly––can be attributed to its flexibility, ease of use, and relatively low barrier to entry. Further, the WordPress developer community has proven committed to the open source ethic, freely sharing techniques, code snippets, plug-ins, and designs that allow even novices and those on a tight budget to produce beautiful, robust websites.
WordPress is not, of course, a digital panacea. Nevertheless, the collective experience of our NCPH 2013 panel suggests that learning to build projects with WordPress can aid public historians by reducing common barriers to web publishing. We, perhaps like you, use it (along with other web tools) to educate students, collaborate with near and distant colleagues on digital and other projects, and reach the broader audiences beyond our institutional or office walls. Some of us even plunge into the nitty-gritty of transforming WordPress itself into a more useful tool for the specific work of public history.
How Are Digital Tools Transforming Your Work?
The aims of our "WordPress as a Public History Platform" session—here online and in Ottawa—are threefold:
First, we want to hear from those of you who are also using WordPress. What works, what doesn't, and how is it influencing your practice of public history?
We also want to hear from those considering, but not yet engaged, in digital work. What are the barriers to entry? And how might we as a community address them?
Most importantly, we want to think together out loud about broader issues of public history practice in the digital realm. How have digital tools prompted you to re-envision engagement with the various communities touched by your work? How do the digital platforms we use influence the production of history?  What are the caveats associated with public history online?
Please chime in with your thoughts—and questions—here, on Twitter (#ncph2013 #wp), and in Ottawa on Thursday, April 18 at 8:30 a.m. in Ballroom A.
~Session panelists are:
Erin Bell, project coordinator and technology director at the Center for Public History + Digital Humanities at Cleveland State University;
Clarissa Ceglio, a research associate with the Roy Rosenzweig Center for History and New Media and editor for ConnecticutHistory.org, a program of Connecticut Humanities;
Jeffrey W. McClurken, PhD, chair and associate professor of History and American Studies at the University of Mary Washington, who has used WordPress for undergraduate digital history projects since 2007; and, as chair,
Tom Scheinfeldt, PhD, director-at-large of the Roy Rosenzweig Center for History and New Media, George Mason University.