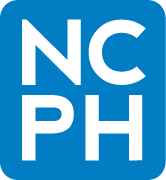 The National Council on Public History (NCPH) is a membership association that inspires public engagement with the past and serves the needs of practitioners in putting history to work in the world.  This section of [email protected] is for news of the organization, discussion of membership issues, and historical advocacy alerts.
We invite you to join us!
Click here for past issues of NCPH's quarterly newsletter, Public History News.
You can follow the discussions about the future of The Public Historian journal here.
Editorial team:  Stephanie Rowe
Discussion