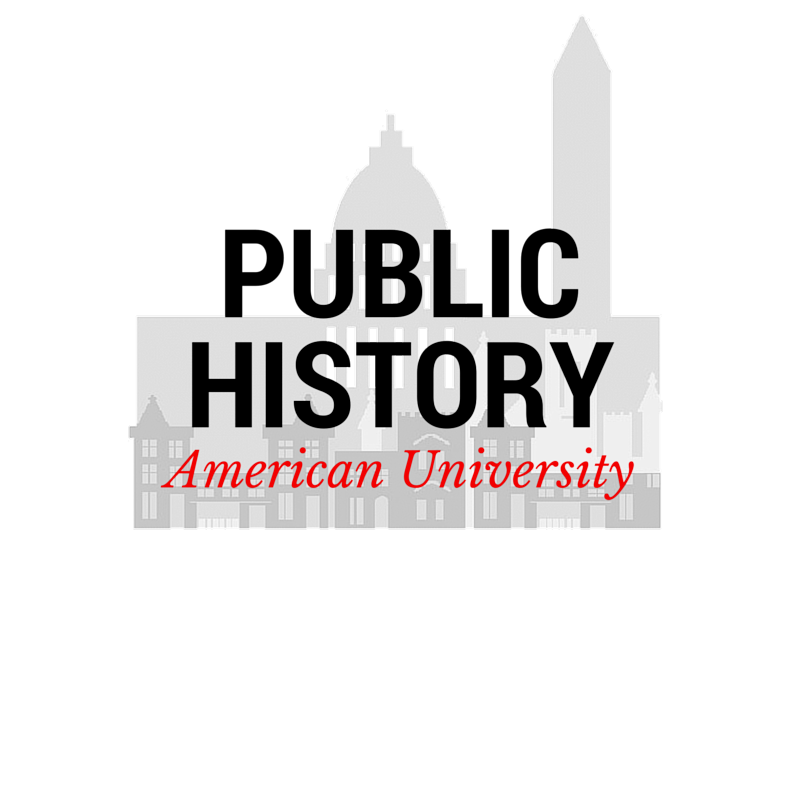 Public History Program
Battelle-Tompkins Rm 137
4400 Massachusetts Ave. NW
Washington, DC 20016
Director(s)
Dan Kerr
Director, Public History Program
Associate Professor, Department of History
(202) 885-2161
[email protected] 
Malgorzata Rymsza-Pawlowska
Associate Director, Public History Program
Assistant Professor, Department of History
(202) 885-2405
[email protected]
Program Introduction
Established in 2001, the Public History Program at American University has two dedicated full-time, tenure-line faculty and admits approximately 12 students each year. The program offers an MA in History, with a concentration in Public History. Approximately 150 students have graduated from the program, with a current average of 12 students graduating annually.
Degrees Offered
B.A. in History
M.A. in History
M.A. in History with a Certificate or Concentration in Public History
Ph.D. in History
Ph.D. in History with a Certificate or Concentration in Public History
Program Strengths
Digital Media
Local/Community History
Material Culture
Museum Studies
Oral History
Credit Hour Requirements
36
How Many Students are Admitted Annually
MA12
PhD5
MAs produced last year
12
Financial Aid Available
The program offers a limited number of tuition waivers each year as well as 4-6 assistantships. The assistantships are arranged in conjunction with partner institutions, which have included: the National Museum of American History, National Archives, White House Historical Association.
Deadline To Apply
Applications are accepted on a rolling basis
Internship Requirements
Based on their specific interests, and in consultation with their adviser, students arrange their own internships. They are required to take 3 internship credits but can take up to 6. Whether the internship is paid depends on the host institution. The program does offer between four and six assistantships that are arranged with partner institutions, such as the White House Historical Association, History Associates, Inc., DC Preservation League, National Coalition for History and American University Archives.
Places Where Students Have Interned During the Past 3 Years
In the past three years students have arranged internships with:
House Museums and Historic Sites: Mount Vernon, President Lincoln's Cottage, Dumbarton House, Tudor Place, Mary Mcleod Bethune House, Clara Barton House, Sewell-Belmont House.
Historical Societies: Historical Society of Washington, the Maryland Historical Society, the Jewish Historical Society of Washington, the White House Historical Association, and the Society of the Cincinnati.
Historic Preservation Offices and Non-Profits: The National Trust for Historic Preservation, National Landmarks Program (NPS), and the Historic American Buildings Record and Historic American Engineering Record.
Libraries and Archives: including the American University Archive, the National Archives and Records Administration, the Library of Congress, and the Smithsonian Institution Archives.
History Museums: Smithsonian Museums, including: National Museum of American History, National Museum of African American History and Culture, National Museum of the American Indian, National Air and Space Museum, Smithsonian Gardens, Anacostia Community Museum, the National Postal Museum, and the National Portrait Gallery. Also, the National Building Museum, United States Holocaust Memorial Museum, and Newseum.
Job Placement Assistance
The Public History program hosts networking events with program alumni, public history professionals in the region, and current students. The program offers workshops in securing federal jobs, grant writing, and preparing contract proposals. Students also get assistance from the AU Career Center.
Employers Who Have Hired Graduates from this Program within the Past Five Years
National Museum of American History
National Park Service
Lincoln's Cottage
Smithsonian Gardens
Mt. Vernon
National Building Museum
US Holocaust Memorial Museum
Smithsonian Archives
White House Historical Association
National Public Radio
Anacostia Community Museum
National Coalition for History
History Associates, Inc.
National Library of Medicine
National Geographic
National Trust for Historic Preservation
Greensboro Historical Museum, NC
Fernbank Museum of Natural History, Atlanta, GA
Nantucket Lightship Basket Museum, MA
Puppet Museum, Atlanta, GA