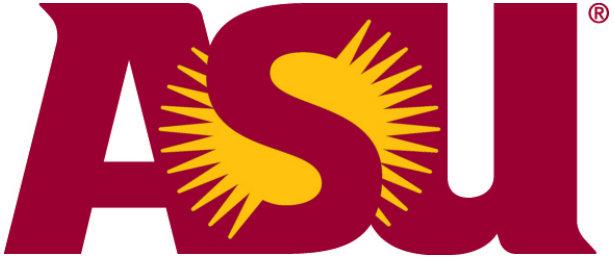 Public History Program
Last Updated: April 26, 2023
School of Historical, Philosophical, and Religious Studies
975 S Myrtle
Tempe, AZ 85287
Director(s)
Mark Tebeau
Director of Public History
[email protected]
(480) 965-8595
Erin Craft
Senior Program Coordinator
[email protected]
Program Introduction
Established in 1980, the Public History Program at Arizona State University offers a Ph.D. in history (immersion), an M.A. in History (online or immersion), and an (online) M.A. in World War II Studies in partnership with the National World War II Museum in New Orleans. Public history is embedded as a requirement in ASU's degree programs and ASU offers a 15-credit Public History Certificate (online or immersion.)
Training at ASU emphasizes the intersection of theory and practice in public history. Students work with faculty conducting research in a variety of historical and applied fields, from archives and museum studies to historical preservation and digital humanities. Public history programmatic activities are supported by a public history endowment that provides support to cover the costs of conference travel, the development of internships, and community-based public history projects.
Degrees Offered
B.A. in History
M.A. in History
M.A. in History with a Certificate or Concentration in Public History
Ph.D. in History
Ph.D. in History with a Certificate or Concentration in Public History
Program Strengths
Archival Practices
Digital Media
Editing
Historic Preservation
Local/Community History
Museum Studies
Oral History
Credit Hour Requirements
30 for M.A. 84 for PhD
How Many Students are Admitted Annually
MA15 (immersion) 50 (online)
PhD5
Financial Aid Available
Loans, Assistantships, Stipends, Fellowships, Scholarships
Deadline To Apply
Applications are accepted on a rolling basis
Internship Requirements
Students are required to earn 3 credits in Professional Experience. Students arrange these experiences with guidance from Program Coordinator and Faculty. We encourage students to seek paid experiences.
Places Where Students Have Interned During the Past 3 Years
National Museum of American History
Arizona Historical Society
Smithsonian Institution
Arizona State Archives
City of Phoenix Historic Preservation Office
Tempe History Museum
Western Spirit, Scottsdale's Museum of the West
Dakota County Historical Society
Job Placement Assistance
Faculty and staff work with students to find jobs and internships frequently produce them.
Employers Who Have Hired Graduates from this Program within the Past Five Years
Baylor University
West Virginia University
Central Connecticut State University
Arizona Historical Society
Arizona State Archives
Arizona State Library
The Musical Instrument, Phoenix
Cultural Resource Management Consulting Firms in the Southwest
Community & Institutional Connections
Arizona Historical Society
Tempe History Museum
Arizona State Preservation Office
City of Phoenix