NCPH Executive Office Staff
Executive Director: Stephanie Rowe
Program Manager: Meghan Hillman
Membership Assistant: Emma Falcon
Graduate Assistant: David Sye
NCPH Executive Office
127 Cavanaugh Hall – IUPUI
425 University Blvd.
Indianapolis, IN 46202
Tel: (317) 274-2716; Fax: (317) 278-5230
[email protected]
---
The Public Historian Editorial Staff
Contact Information
Contributing Senior Editors: Randolph Bergstrom, Lindsey Reed & Shelley Bookspan
International Consulting Editors: Ben Houston, Na Li, Olwen Purdue, Juliane Tomann
Review Editor: Jacki Thompson Rand
Assistant Review Editor: Laura B. Moore
The Public Historian
Department of History
University of California, Santa Barbara
Santa Barbara, CA 93106-9410
---
EXECUTIVE DIRECTOR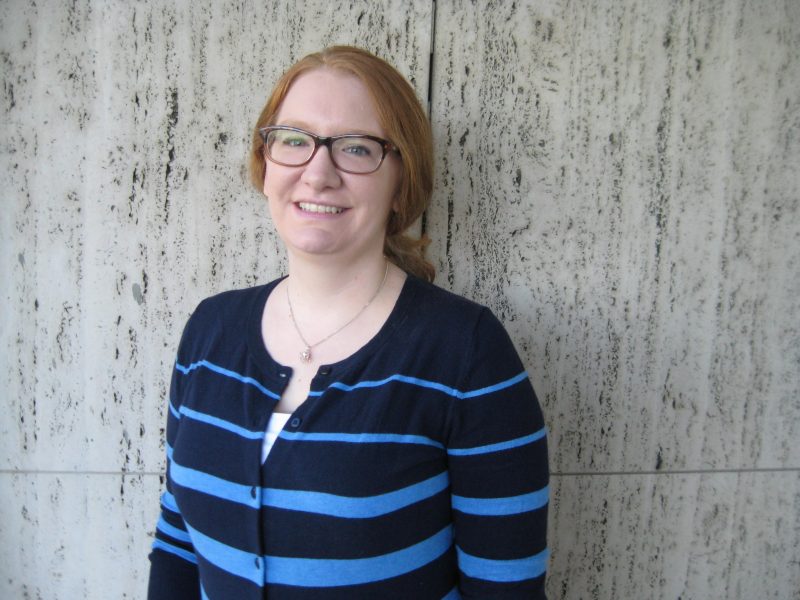 Stephanie Rowe was appointed NCPH Executive Director in 2016. Stephanie began at NCPH in 2012 as Program Manager, then served as Associate Director. She came to the organization after five years with Museumwise, now the Museum Association of New York, where she served as Program Coordinator and Regional Archivist. A native of New York State, Stephanie earned her BA in Social Studies (2006) from Ithaca College and MA in History Museum Studies (2008) from the Cooperstown Graduate Program. Stephanie is a steering committee member for History Relevance and is active in the National Coalition for History.
PROGRAM MANAGER
Meghan Hillman joined NCPH full-time as Program Manager in October 2017 after serving as Program Assistant since the spring of 2015 and as NCPH Graduate Assistant for the 2014-2015 school year. Meghan interned with the Indiana Historical Bureau and the Indiana Archives and Records Administration while completing coursework in the IUPUI public history program in downtown Indianapolis. She graduated from Denison University in her home state of Ohio in 2011 with a BA in history and English literature.
MEMBERSHIP ASSISTANT
Emma Falcon worked with NCPH as a conference assistant at our March 2019 conference in Hartford, and we're thrilled to welcome her back in her new capacity as part-time temporary membership assistant. Emma graduated from IUPUI in May with her MA in Museum Studies. Emma has previously worked at the Indianapolis Children's Museum, the Indianapolis Motor Speedway Museum, and the Indianapolis Museum of Art at Newfields.
GRADUATE ASSISTANT
David Sye is serving as the NCPH Graduate Assistant for the 2019-2020 academic year. He graduated from the University of Illinois at Springfield in 2016 with a BA in History, minoring in Secondary Education. He is currently in his second year of IUPUI's Dual Public History/Library and Information Science Master's degree program. Prior to NCPH, David has worked as a Social Studies teacher, Library Reference Assistant, and most recently as the Archives Intern at Indiana University Health.