Mini Con: 2014 Careers in History Symposium
February 5, 2014 | 8:30 am – 3:30 pm | Indianapolis, IN
Click here for the mini-con Program!
"What careers are open to me if I want to be an historian?"
An exciting array of more than a dozen panelists representing local, state, and federal jobs, from the public to the private sphere, will help participants think through what they need to know now about working with the past. The National Council on Public History, the IUPUI History Graduate Student Association, and the IUPUI History Department invite faculty and undergraduate and graduate students to attend. Students will have opportunities to engage the speakers in small group conversations.
Keynote speaker Dr. Briann Greenfield is distinguished historian who heads the New Jersey Council for the Humanities.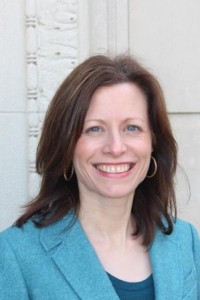 Aimed at undergraduate and graduate students, the symposium will include what we hope will be a fun and engaging Networking Lightning Round event, a breakout session for undergraduates and one for graduate students, a plenary speaker, opportunities to talk with a wide variety of history professionals, and behind-the-scenes tours of Indianapolis historic sites.
Students should leave with clear ideas about some job possibilities that build off of their interests in history, as well as lists of resources and personal contacts they can call upon in considering their future. Besides specific history/public history career information, we will offer fresh perspectives on the many ways in which professional historians, curators, preservationists, government agencies, and small businesses work together. Students will gain an understanding of the many ways in which history and the humanities are put to work in the world.