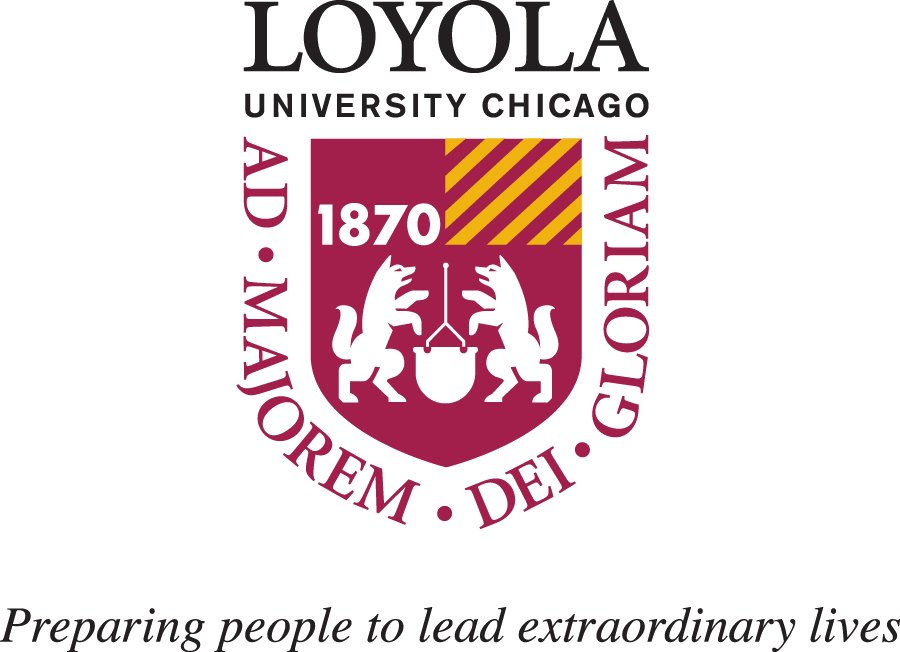 Public History Program
1001 W. Loyola Ave.
Chicago, IL 60660
Director(s)
Theodore J. Karamanski, [email protected], 773-508-2221
Program Introduction
Loyola University Chicago has been training graduate students in public history since 1980 and is a founding sponsor of the NCPH. The program integrates public history training with a departmental focus on urban/cultural history and the resources of the Chicago area. The program admits between five and eight MA students and 1-3 PhD public history students each year. We offer a Joint Public History MA/MLS with Dominican University.
Degrees Offered
M.A. in Public History
Ph.D. in History with a Certificate or Concentration in Public History
Program Strengths
Archival Practices
Digital Media
Historic Preservation
Historical Administration
Library Science Program
Local/Community History
Material Culture
Museum Studies
Oral History
Credit Hour Requirements
MA: 31 Hours
How Many Students are Admitted Annually
MA5-8
PhD1-3
Financial Aid Available
Assistantships
Partial Tuition Waiver
Deadline To Apply
January 1
Internship Requirements
Internships are arranged through coordination between the director, student, and partner institutions.
Some internships are paid, others are not. Payment is not a requirement. One internship is required for credit; most students do more than one.
Places Where Students Have Interned During the Past 3 Years
National Park Service
Illinois Holocaust Museum
Field Museum
Chicago History Museum
National Archives
Anasazi Heritage Center
Mitchell Museum of the American Indian
Swedish-American Museum
Nantucket Historical Association
Commission of Chicago Landmarks
Australian History Museum
Milwaukee Public Museum
German-American Cultural Center
Chicago Archdiocese Archives
Women in Leadership Archive
Michigan Department of Natural Resources
Job Placement Assistance
Alumni Network, local, regional and national professional contacts.
Employers Who Have Hired Graduates from this Program within the Past Five Years
National Archives
National Park Service
North Park University
Naper Settlement Historic Site
Historic Mount Vernon
Emory University Library & Manuscripts
Minnesota Transportation Museum
Black Metropolis Research Consortium
Essanay Early Film Center
Cuneo Mansion and Gardens
Motorola Archives and Records Center
Salisbury House and Gardens
Historic Pullman Foundation
Winnetka Historical Society
Oak Park/River Forest Historical Society
Chicago Cultural Alliance
American Medical Association
Anthropology Museum, Northern Illinois University
Allied Vaughn