NCPH participates in a variety of advocacy efforts, as outlined in the NCPH Advocacy Policy, to represent the interests of public history practitioners and promote historical understanding, which is of essential value in civil society. The NCPH Board of Directors speaks out on behalf of the membership by:
Developing partnerships and relationships with other organizations, professions and professionals, and communities;
Engaging our many publics in conversation about the relevance of history;
Being a strong advocate for the interests of public history practitioners in service to the public; and
Supporting history education with a public historical perspective at all levels.
NCPH's recent efforts include:
On July 11, 2017 NCPH signed onto the American Alliance of Museums' fieldwide letter to Congress in support of funding for key federal agencies that support museums and the humanities. http://www.aam-us.org/advocacy/take-action/advocacy-alerts/20170629
On February 20, 2017 NCPH issued a statement in support of federal public history workers. http://ncph.org/phc/statement-of-support-federal-workers/
On February 1, 2017, NCPH's Advocacy Committee voted unanimously to endorse the American Historical Association's statement condemning President Trump's executive order restricting travel to and from seven Muslim majority countries. http://ncph.org/news/ncph-condemns-restrictive-entry-order/
On January 23, 2017, NCPH issued an advocacy alert to members encouraging them to express their support for the National Endowment for the Humanities to their representatives through the National Humanities Alliance. http://p2a.co/qgIhfKy
On September 30, 2016, NCPH issued an advocacy alert to members asking them to advocate for the Institute for Museum and Library Services (IMLS) by asking their Senators to cosponsor S. 3391 which would reauthorize the IMLS for six years. http://www.congressweb.com/aam/57
On July 1, 2016, NCPH sent a letter to Governor Malloy of Connecticut urging him to restore funding for Connecticut Humanities and the competitive grant fund it administers.
On February 15, 2016 NCPH's Advocacy Committee voted to support the National Coalition for History signing onto a letter from the Save Princeton Coalition opposing construction on land near Princeton University where the Battle of Princeton was fought during the Revolutionary War. http://historycoalition.org/2016/12/12/compromise-reached-in-preservation-of-battle-of-princeton-property/
On November 4, 2015 NCPH's Advocacy Commitee voted to endorse a joint statement from american scholarly societies regarding concern about the impact of Texas' "Campus Carry" legislation. http://www.apsanet.org/Portals/54/goverance/Joint_Statement_Campus_Carry.pdf
On October 13, 2015, NCPH's Advocacy Committee voted to endorse the Oral History Association's comments on the proposed revisions to the regulations for protection of human subjects in research (announced by the U.S. Department of Health and Human Services and fifteen other federal departments and agencies), and decided to support the National Coalition for History's policy board (on which NCPH holds a seat) signing on as well. http://historycoalition.org/2017/01/19/new-federal-rule-exempts-oral-history-from-irb-review/
---
NCPH is a member of the National Coalition for History (NCH), a Washington, DC-based non-profit educational organization providing leadership in history-related advocacy. The coalition of more than 50 organizations serves as the historical profession's national voice in the United States and acts as a clearinghouse of news and information. NCPH is one of the leading financial contributors that support the coalition and currently chairs the NCH's board.
---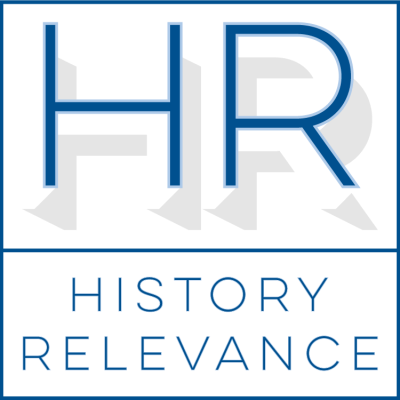 NCPH actively supports the efforts of the History Relevance Campaign (HRC), a grassroots group of public historians who are finding ways to argue the critical value of history in modern life.  You are welcome to join the group on LinkedIn by searching "History Relevance Campaign" and requesting admission.
History is how we preserve our past and inspire our future. That's why we at the NCPH are proud to endorse the History Relevance Value Statement. The Value Statement is comprised of seven distinct tenets delineating critical ways the study of history is essential to individuals, communities, and our shared future. The full Value Statement can be found at https://www.historyrelevance.com/value-statement.
---
NCPH is a member of the National Humanities Alliance (NHA), founded in 1981, the NHA is a non-profit organization to advance national humanities policy in the areas of research, education, preservation and public programs. NHA is supported by nearly one hundred national, state and local member organizations and institutions, including: scholarly and professional associations; higher education associations; organizations of museums, libraries, historical societies and state humanities councils; university-based and independent humanities research centers; and colleges and universities. One of the alliance's highlights is Humanities Advocacy Day, an opportunity each March for the entire humanities community to convene, meet with their elected officials, and convey the importance of federal support for the humanities.
---
The National Parks Conservation Association convened a National Parks Second Century Commission for the upcoming 100th anniversary of NPS in 2016. After soliciting input from a wide variety of stakeholders, the commission recommended "a sweeping expansion of the National Park 'idea'."