Mini-Con: 2018 Careers in history symposium
November 3, 2018 | 8:30 am – 3:30 pm | Indianapolis, IN
Registration is $15 in advance and $20 onsite. We recommend you register early because we expect this event to sell out.
"WHAT CAREERS ARE OPEN TO ME IF I WANT TO BE AN HISTORIAN?"
An exciting array of more than a dozen panelists representing local, state, and federal jobs, from the public to the private sphere, will help participants think through what they need to know now about working with the past. The National Council on Public History and the IUPUI History Department invite faculty and undergraduate and graduate students to attend. Aimed at undergraduate and graduate students, the symposium will include opportunities to engage a wide variety of history professionals in small group conversations.
Students should leave with clear ideas about some job possibilities that build off of their interests in history, as well as lists of resources and personal contacts they can call upon in considering their future. Besides specific history/public history career information, we will offer fresh perspectives on the many ways in which professional historians, curators, preservationists, government agencies, and small businesses work together. Students will gain an understanding of the many ways in which history and the humanities are put to work in the world.
TWEET USING #HISTJOBS, @NCPH AND @IUPUIPH
---
Schedule
A pdf version of the schedule can be found here.
---
Keynote: Jennifer Scott, Director, Jane Addams Hull-House Museum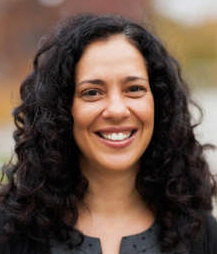 An anthropologist, curator and public historian, Jennifer Scott has worked with museums, arts and cultural organizations for over twenty-five years. As Jane Addams Hull-House Museum director in Chicago, she serves as chief curator, leading the exhibitions, community engagement efforts and overall vision of the museum. Under her leadership, Hull-House addresses historical and contemporary issues of peace, incarceration, immigration, citizenship, race, gender, sexuality, and social activism through a number of ground-breaking exhibitions and programs both within and outside the museum's walls. Previously, Jennifer served as the vice director and director of research and collections at Weeksville Heritage Center, a historic site that memorializes a Free Black, independent community in 19th century New York, eleven years after emancipation. Jennifer serves as faculty in the graduate program of Museum and Exhibition Studies at the University of Illinois at Chicago and The New School for Public Engagement in New York, where she teaches courses in cultural anthropology, arts and civic engagement, race and ethnic studies, global studies and museum studies. Jennifer researches, writes and lectures locally and internationally on arts and social change, the role of public memory, social relevancy, contested heritage and innovative strategies for museums, history and cultural centers. She is one of the co-editors for Museums and Civic Discourse: Past, Present and Emerging Futures. Recent publications include: "Designing for Outrage: Inviting Contested Truth Into Museum Exhibitions" (Exhibition, Spring 2017).