Open to the Public
Some events will be open to all, whether registered for the annual meeting or not. Read on below for more information, and register for any you're interested in.
Please note that by attending these events you must adhere to the NCPH Events Code of Conduct.
NCPH thanks the National Endowment for the Humanities for awarding us a Chairman's Grant, which supports these programs. Any views, findings, conclusions, or recommendations expressed during the meeting do not necessarily represent those of the National Endowment for the Humanities.

---
"Considering the Revolution:
Indigenous Histories and Memory in alaska, Hawaii, and the Indigenous Plateau" Opening plenary
thursDAY, march 18, 2021 | 6:00 – 7:30 PM Eastern
In West of the Revolution, historian Claudio Saunt called on readers to broaden their boundaries of "1776" and recognize a vibrant continent beyond the battles waged in the first American colonies. This panel advances that work. Drawing on Indigenous narratives of the West and the Pacific West in the 1770s and earlier, panelists will engage public and scholarly audiences in discussions of Hawaii, Alaska, and California. Despite enormous change wrought by colonialism, 250 years is only one long moment in time on Indigenous homelands peopled for millennia. The session will offer opportunities to see continuities in Indigenous languages, traditional ecological knowledge, stewardship of narratives and of homelands, and ongoing efforts to re-center Indigenous histories of place.
This event is sponsored by the National Park Service and National Council on Public History as we work together to explore the history, relevance, and expanding interpretations of the American Revolution. It is free and open to the public. It is the first of five such conversations at the next five annual meetings, and upon the conclusion of the series will result in a free and publicly available set of essays to help guide interpretation and teaching of the Revolution.
Chair: Laurie Arnold (Sinixt), Gonzaga University and Virtual NCPH 2021 Program co-chair
Panelists: Miki'ala Ayau Pescaia (Native Hawaiian), Interpretive Park Ranger and Storyteller of Kalaupapa, Moloka'i, Hawaii
Maija Katak Lukin (Inupiat), Superintendent for the Western Arctic National Parklands (and former Mayor of the City of Kotzebue), Alaska
Amy Lonetree (Ho-Chunk), Associate Professor of History, University of California Santa Cruz
A recording of the plenary is available on YouTube.
---
Coffee Break: How Can We Support You?
wednesDAY, march 24, 2021 | 3:00 – 4:00 PM Eastern
Join NCPH's Professional Development Committee for an informal coffee hour to let the
committee know how we can serve your needs in the coming year. Sponsored by NCPH's
Professional Development Committee.
---
dine and discuss: Navigating the Pandemic as Consultants and Independent Professionals
thursDAY, march 25, 2021 | 8:00 – 9:00 PM Eastern
We may be used to working alone at home offices, but the pandemic brings up unique challenges for consultants and independent museum professionals (IMPs). NCPH's Consultants Committee and the Independent Museum Professionals, a network of the American Alliance of Museums, have teamed up to lead this Dine and Discuss for consultants and IMPs, those who hire or work with them, and anyone transitioning or thinking of transitioning to consulting. Join us as we identify challenges, raise solutions, ask questions, and get to know each other over a Zoom meal!
---
"Family Stories and the Preservation of Tribal History" Plenary
FriDAY, march 26, 2021 | 6:00 – 7:30 PM Eastern
Join NCPH President Greg Smoak for a conversation with Darren Parry, council member and former chairman of the Northwestern Band of the Shoshone Nation, as he discusses the power of intergenerational stories to preserve and teach tribal history from an indigenous perspective. As a small child, he first heard stories of his people's history, including the Shoshone account of the horrific Bear River Massacre, from his grandmother. As a tribal leader Parry has carried on her work by leading the successful effort to purchase the massacre site and ongoing efforts to build a tribal interpretive center there.
Darren Parry is the former Chairman of the Northwestern Band of the Shoshone Nation. Darren serves on the Board of Directors for the American West Heritage Center, the Utah State Museum Board, the Community Advisory Board for the Huntsman Cancer Institute, the American Indian Services Board, and Weber State Universities National Advisory Council. He attended the University of Utah and Weber State University and received his Bachelor's Degree in Secondary Education, with an emphasis on History. Darren is the author of "The Bear River Massacre; A Shoshone History" and teaches Native American History at Utah State University. His passions in life are his family which includes his wife Melody, nine children and thirteen grandchildren. His other passion is his Tribal family. He wants to make sure that those who have gone before him are not forgotten. It is also important to him that all people's perspectives are heard and respected.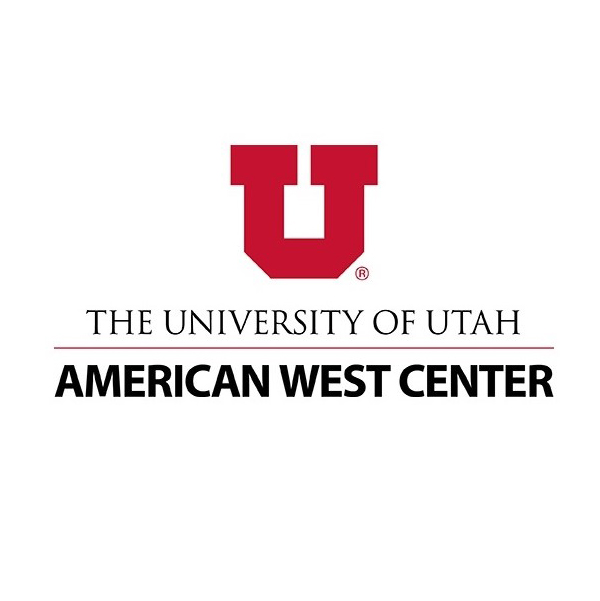 This event is sponsored by the American West Center at the University of Utah.
A recording of the plenary is available on YouTube.
---
Virtual Awards Celebration
saturDAY, march 27, 2021 | kicks off at 7:00 PM Eastern, catch up on the thread when you can
Join us over on our Twitter, @ncph, as we honor some of the most innovative work and admirable accomplishments in the public history profession. In an extraordinarily difficult year, our award winners have pulled out all the stops, and we hope you'll join us to recognize their work, hear about and help amplify their projects, and give them a round of virtual applause. If you'd like to learn about the winners before the ceremony, visit http://bit.ly/2021AwardsRelease.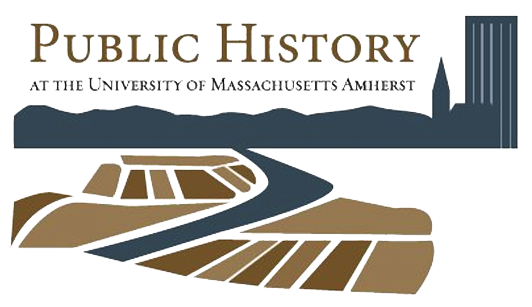 The whole Twitter thread is now available to view. If you'd prefer to read them all in an article-type format, the unroll is accessible here. All of the videos are also available to watch in this YouTube playlist.
This event is sponsored by the University of Massachusetts Amherst.