Around the field July 18, 2016
18 July 2016 – editors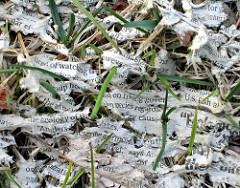 From around the field this week: Conferences on war/peace transitions, Guatemalan genocide and resistance, migration heritage, more; residency funding for digital stewardship work; post-disaster collections salvage course; one-day workshop for teachers at historic site in Virginia.
CONFERENCES and CALLS
FUNDING and AWARDS
National Digital Stewardship Residency – five one-year, full-time, paid residencies to develop, apply, and advance digital stewardship knowledge and skills in real-world settings (DEADLINE: July 20, 2016)
LEARNING OPPORTUNITIES
To submit an item to this weekly listing, email us at historyatwork[at]ncph.org. Please make sure to include a URL where readers can find more information about your posting.