Around the Field September 19, 2018
19 September 2018 – editors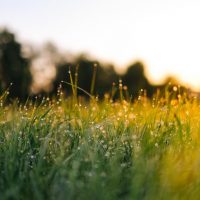 From around the field this week: Help the AAM by filling out a survey about how 2017 tax reform has impacted your organization and community; the University of Delaware is holding a visiting scholars series on The Black Atlantic & The Archive this fall; The Preservation Leadership Forum of the National Trust for Historic Preservation is seeking article submissions for a forthcoming Forum Journal issue about intangible heritage.
ANNOUNCEMENTS
The American Alliance of Museums, in coordination with the Charitable Giving Coalition, are collecting quarterly survey data about need for your organization's services in your community and giving trends at your organization since the passage of 2017 tax reform legislation. Fill out the survey by September 28.
The University of Delaware is holding a fall 2018 The Black Atlantic & The Archive Visiting Scholars Series
"Shifting the Landscape: Black Architects and Planners, 1968 to Now" symposium from the Smithsonian National Museum of African American History and Culture – Sept 27-29, 2018, Washington, DC, US
The American Historical Association is holding a Twitter chat "Where Historians Work" – Oct 9, 2018
"Who Decides? The History and Future of Monument Creation in New York City" program from the CUNY Public History Collective, the Gotham Center for New York City History, and the American Social History Project – Oct 9, 2018, New York, NY, US
Dr. Rita Charon's talk "To See the Suffering: The Humanities Have What Medicine Needs" – free 2018 Jefferson Lecture in the Humanities from the National Endowment for the Humanities – Oct 15, 2018, Washington, DC, US
AWARDS and FUNDING
CONFERENCES and CALLS
LEARNING OPPORTUNITIES
To submit an item to this regular listing, fill out the form at http://ncph.org/around-the-field-form/. Please make sure to include a URL where readers can find more information about your posting.