Around the Field November 12, 2018
12 November 2018 – editors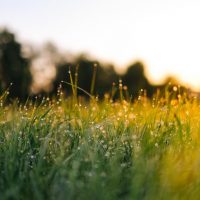 From around the field this week: learn how to become a reviewer for The Public Historian; apply for the Society of Architectural Historians' fellowships before their end-of-the-year deadline; registration is open for AASLH's November Coffee Break webinar.
ANNOUNCEMENTS
NCPH needs reviewers for The Public Historian – apply to become one here
AWARDS and FUNDING
CONFERENCES and CALLS
"Sports Media Vectors: Digitization, Expanding Audiences, and the Globalization of Live Sport" – 10th International Conference on Sport and Society – June 20-21, 2019, Toronto, Canada (proposals due Nov 27, 2018)
Humanities Intensive Learning and Teaching 2019 – June 3-7, 2019, Indianapolis, IN, US
"Gendered Environments: Exploring Histories of Women, Genders, and Sexualities in Social, Political, and 'Natural' Worlds" – 2020 Berkshire Conference on the History of Women, Genders, and Sexualities – May 21-23, 2020, Baltimore, MD, US (proposals due March 17, 2019)
Researching New York 2018 – Nov 15-17, 2018, Albany, NY, US
LEARNING OPPORTUNITIES
To submit an item to this regular listing, fill out the form at http://ncph.org/around-the-field-form/. Please make sure to include a URL where readers can find more information about your posting.