A consultant in the field: Mining history in the West
13 June 2012 – Jennifer Stevens
As a historical consultant working primarily in litigation support, my work usually takes me deep inside the archives. But sometimes, the only way to truly understand the land you're studying is to see it up close and in person. Last summer, in order to get a better grasp of the vast landscape I'd been researching for two years, I took to Idaho's backcountry in an area bordering the Frank Church River of No Return Wilderness. Nestled between the South and Middle Forks of the Salmon River, the area offers big peaks, big water, great fishing, hunting, and for me, great history.
The tour began in Warren, Idaho, the site of active gold mining in the 1860s. Piles of mine tailings from the placer operations are strewn along the streams around what is today a ghost town. The town's buildings are mostly falling down, but the town signs are entertaining: "Heavy fine for killing cats, dogs, kids, adults, or even old timers. Warren, Idaho, since 1862. 125 years of America."
But not all signs of Idaho's mining history are as overt as they are around Warren. Some require a little more searching.
My client owns a number of western mining claims that are located on National Forest lands. At the risk of oversimplify matters, they are confronting issues relating to a law that was on the books for more than 100 years. Before being revised in 1976 by the Federal Land Policy and Management Act (FLPMA), the law provided that if a road (or ditch) or well-traveled trail was in existence prior to the underlying land passing out of the public domain into private hands or a public reserve, that thoroughfare would remain a public right-of-way in perpetuity. Congress passed the law in the aftermath of the Civil War as part of a long-standing effort to encourage settlement and development of the West. The law fell in line with national policies of the era that focused on making such settlement of this "barren" land as easy as possible for hardy and brave pioneers. Therefore, any road or ditch that provides access to public lands and that was on the land before 1976 can become the subject of a court battle when a person or entity hinders access to it.
Strange coalitions form around these issues. Sometimes, a government agency attempts to close what might be deemed a historic road in order to carry out its objectives. Other times, an individual landowner might try to halt road access by erecting a fence because he or she no longer wants the public traversing the land. In either scenario, opponents emerge who want to maintain public access. Opponents of a road closing can consist of outdoor recreation enthusiasts, mine owners, and other users of the public lands, often resulting in an unlikely mix of environmentalists and various property-rights advocates.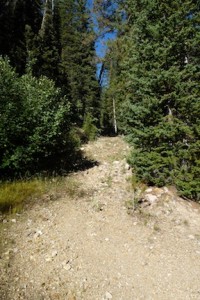 In my client's situation, we have been examining mining claims that lie over a wide expanse of land that stretches for more than 60 miles. Readers familiar with mining history in the West know that access to such isolated mining claims can be rough at best. Pioneers who longed to strike it rich in the remote West followed old Indian trails that were never paved or even remotely resemble what we consider to be a "road" in modern times. Often they took their pack mules and wagons to move supplies and mining equipment up and over passes that are nearly impossible to fathom summitting without motorized assistance. The records of their passages might be found in an old miners' diary, or in an archaeologist's discovery of the ruins of an old cabin. The legal question is: do such historical routes of travel qualify under this statute, and should the public have perpetual access to them? In this regard, the fundamental basis of any legal argument is what constituted the historical use of the routes in question. To answer those questions, lawyers hire historians.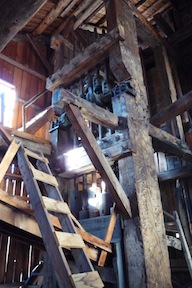 In this case, the roads and paths vary in quality, and I was lucky enough myself to spend three days this past summer driving all across the claims, shooting photos and taking copious notes as I tried to merge in my mind the thousands of pages of archival textual research with what I was seeing on the ground. Envisioning what these miners' lives were like 120 years ago in the magnificent surroundings but in such harsh conditions is what historians live for. And because most of the area remains sparsely settled even in the 21st Century, those imaginings aren't hard to do. Driving the roads themselves was rough and not for the faint of heart. Tromping on the ground looking for clues about the roads' former locations or the settlers' disposed utensils was truly like being on the History Detective or pretending to be an archaeologist. Together with the archival research, we now have the historical context to answer the key legal question that remains: how long have these travel routes existed and for what reasons?
~ Jennifer A. Stevens, Ph.D., is President of Stevens Historical Research Associates