Around the Field July 26, 2023
25 July 2023 – NCPH Office
From Around the Field this week: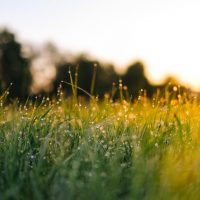 The National Humanities Alliance launches their new website; the National Trust for Historic Preservation accept grant applications; the Midwest Archives Conference calls for session proposals; The Routledge Handbook of Museums, Heritages, and Death releases
ANNOUNCEMENTS
The National Humanities Alliance has launched their new website, which makes their resources for humanities advocates more accessible
The Huntington calls for contributors for their new digital curriculum project, "California Futures, California Past," focusing on the state between 1840 and 1855 (applications due July 31, 2023)
The American Alliance of Museums promotes its Invite Congress to Visit Your Museum 2023 week taking place August 14-18, 2023
The opening reception for "Unmasked: The Anti-Lynching Exhibits of 1935 and Community Remembrance in Indiana," will take place at the Crispus Attucks Museum, Indianapolis, Indiana, US, August 11, 2023 from 6:00 – 8:00 pm Eastern
The National Endowment for the Humanities names Ruth J. Simmons the 2023 Jefferson Lecturer in Humanities. Simmons will give her lecture, "Facing History to Find a Better Future," at the Smithsonian National Museum of African American History and Culture in Washington, D.C., US, September 26, 2023 at 7:00 pm Eastern
AWARDS AND FUNDING
CONFERENCES AND CALLS
LEARNING OPPORTUNITIES
Blackbaud will host a webinar, Trendswatch: Creating the Post-pandemic Workplace, to be moderated by the Center for the Future of Museums on July 27, 2023 from 3:00 – 4:00 pm Eastern
The National Trust for Historic Preservation will host two webinars, "Preservation Law" on August 8, 2023 from 3:00 – 4:00 pm Eastern and "Preservation Architecture" on August 15, 2023 from 2:30 – 3:30 Eastern
The Society of American Archivists will host their webinar, Navigating Barriers to Ethical Labor Practices, on October 30, 2023 from 2:00 – 3:30 Central (early registration ends September 30, 2023)
PUBLICATIONS
To submit an item to this regular listing, fill out the form at http://ncph.org/around-the-field-form/. Please make sure to include a URL where readers can find more information about your posting.