Jon Stewart, public historian?
16 January 2013 – Mary Rizzo
The New York Times blog recently posted a piece about the recent AHA conference in New Orleans. Touching briefly on panels about horses and trash in history, the author pauses momentarily to describe a discussion about "The Public Practice of History in a Digital Age." While debate ensued over the status of narrative in the discipline, the academic monograph as "fetish object" in Claire Potter's words, and how what counts for tenure may be hamstringing the profession, the panelists came to agree on one thing: Jon Stewart is a public historian.
Why? Because he is good at "confronting politicians with inconvenient truths about the past."
So, is Jon Stewart a public historian?
What about these folks?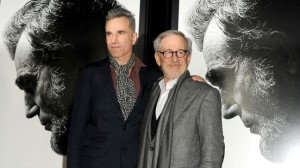 Respond in the comments!
~ Mary Rizzo is Associate Director of the New Jersey Council for the Humanities, where she combines public history and the public humanities in an unholy stew.
Image sources: Jon Stewart, Daniel Day-Lewis and Stephen Spielberg, Antiques Roadshow crew, Hilary Mantel